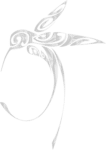 Peace
When will you ever, Peace, wild wooddove, shy wings shut,
Your round me roaming end, and under be my boughs?
When, when, Peace, will you, Peace?—I'll not play hypocrite
To own my heart: I yield you do come sometimes; but
That piecemeal peace is poor peace. What pure peace allows
Alarms of wars, the daunting wars, the death of it?
O surely, reaving Peace, my Lord should leave in lieu
Some good! And so she does leave Patience exquisite,
That plumes to Peace thereafter. And when Peace here does
house
She comes with work to do, She does not come to coo,
She comes to brood and sit.
Commissioned and premiered Acappellago, Dennis R. Smith – Music Director
Type: Choral
Voicing or Instrumentation: SATB a cappella
Audio Credits: First Readings Project; J. David Moore, Conductor
Text Author/Source: Gerard Manley Hopkins
Year Composed: 2017
Duration: 04:00
Listen while perusing a copy of the score​
Additional information
| | |
| --- | --- |
| Choose format | Downloadable PDF, Printed Score |