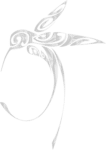 I envisioned the "Passing Stranger" to be a person from the past – a former close friend or lover, or both. Seeing this person awakens a longing and the music is dramatic although I imagine this drama held inside of the mind of the narrator (poet). As the poem moves into a dream-scape where memories are called into the foreground, there is a dance between the two people. In these past times, the stranger is dear to the narrator (poet). In this past, there was a deep intimacy. As the poem progresses, the music becomes sweeter. Towards the end of the poem, even though the intimacy is no longer immediate, the poet holds these memories and affections close in his heart and here, the mantra "I must see to it that I do not lose you" is repeated until the end, perhaps until death. That mantra becomes the hope in the poem.
In each composition, I follow what jumps out at me and use my instinct to lead in the setting of text. "To A Stranger" began to resonate with me in very deep ways as it reminded me of my own past and the bittersweet need "to see to it that I do not lose you."
Commissioned by Adriana Zabala
for making music with friends across the ages
Type: Solo Voice
Voicing or Instrumentation: Mezzo-Soprano, Baritone, and Piano
This piece is sold in a packet of three. Please contact us directly at [email protected] if you would like to purchase a single study score.
Audio Credits: Adriana Zabala, mezzo-soprano; Andrew Garland, baritone; JJ Penna, piano; Yale School of Music
Text Author/Source: Walt Whitman
Year Composed: 2018
Duration: 06:30
Listen while viewing the perusal score:
To A Stranger Perusal Score December 2018 (1)
Additional information
| | |
| --- | --- |
| Choose format | Downloadable PDF, Printed Score |