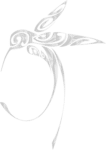 This piece celebrates Saint Anthony, patron saint of lost things, known especially for his love for children and the poor. Composed for the Basilica of St. Mary (Minneapolis) parish choirs, it features adult and children's choirs, and is cradled by viola at the beginning and end of the piece.
Commissioned by the St. Mary's Basilica Choir; Terri Larson, conductor and Fred Colen, St. Paul, MN
Premiered: October 28, 2007
Type: Choral
Voicing or Instrumentation: Children's chorus [opt. Soprano Solo], SATB chorus, Viola
NOTE: You must purchase a separate copy for each individual performer. When you buy a copy of Edie's music, you are purchasing a license to perform the music.
Audio Credits: Basilica of St. Mary Cathedral Choir; Terri Larson, conductor
Text Author/Source: Noah Keesecker
Duration: 04:00
Listen as you peruse the score:
Additional information
| | |
| --- | --- |
| Choose format | Downloadable PDF, Printed Score, Viola Part PDF, Viola Part Printed Score |