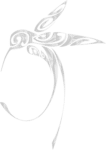 The text of Marvellous Error is an Antonio Machado poem translated by Robert Bly. The piece plays with the idea of wakefulness and dreaming, what is true and what is fantasy, and the suggestion that perhaps what is in our dreams may be our reality as well.
SATB version arranged for Nate Barnett
Type: Choral
Voicing or Instrumentation: SATB
Note: You must purchase a separate copy for each individual performer. When you buy a copy of Edie's music, you are purchasing a license to perform the music.
Audio Credits: The Uncommon Music Festival
Text Author/Source: Antonio Machado, tr. Robert Bly
Year Composed: 2007 (this arrangement, 2019)
Duration: 3:30
Listen while perusing a copy of the score
Additional information
| | |
| --- | --- |
| Choose Format | Downloadable PDF Score, Printed Score |