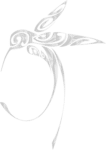 I found the poem from which the text for this piece is excerpted when perusing an old book of 15th-century Italian poetry. I decided to set the poem in its original Medieval Italian dialect. The piece is a six-minute slow swirl of voices moving toward heaven and light. It culminates by "blooming" as the soul reaches heaven.
Commissioned by the Rose Ensemble with major funding support provided by a grant from the Jerome Foundation facilitated by fiscal agency from the Schubert Club. Additional funding provided by the Metropolitan Regional Arts Council.
NOTE: You must purchase a separate copy for each individual performer. When you buy a copy of Edie's music, you are purchasing a license to perform the music.
Additional information
| | |
| --- | --- |
| Choose Format | Downloadable PDF, Printed Score |