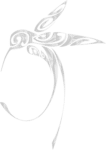 Performers: The Crossing, Donald Nally, conductor
Released: 2019 Navona Records
"Poem for 2084"
"Marvellous Error"
Edie Hill composer
Gregory W. Brown composer
James Shrader composer
Bruce Babcock composer
Jonathan Sheffer composer
Christopher J. Hoh composer
The Crossing | Donald Nally conductor, artistic director
EVOLUTIONARY SPIRITS brings together the artistry of Grammy Award-winning chamber choir The Crossing with innovative works of six contemporary composers. Ranging from songs of praise from the Biblical era to present day, and from contemporary poetry to the reimagining of a Shakespearean sonnet, EVOLUTIONARY SPIRITS explores humanity in all its facets.
Edie Hill's Poem for 2084 unearths a reflection on the state of the world through the dynamic effects of soaring soprano lines over mystical harmonies below. Hill's second composition on the album, Marvellous Error!, offers equally powerful and compelling performances. Gregory W. Brown sets Latin and English texts, shifting effortlessly between simple and complex textures, producing otherworldly-sounding performances in the contemplative Vida Aquam and the ethereal Five Women Bathing in Moonlight. James Shrader's celestial-sounding Angels Sang with Mirth and Glee creates a gentle, inspiring listening experience.
Christopher J. Hoh brings both a reimagination of Shakespeare's famous (and humorous) My Mistress' Eyes and an homage to the groundbreaking composer Elliott Carter with To Elliott. Jonathan Sheffer draws on an ancient Hebrew prayer in his y'did nefesh, which offers a plea for union with the Divine. Bruce Babcock's meditative Be Still reflects on Psalm 46:10, with shimmering textures throughout the five-minute meditation on just eight words.
EVOLUTIONARY SPIRITS is a feat of choral and compositional strength. Handled with grace by The Crossing, it offers reflections on the human condition, the relationship between humanity and the Divine, and our connections to the past, present, and future.