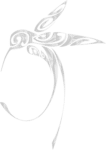 Performers: Dare To Breathe
Released: 1999 Dare To Breathe
"A Little Lovely Dream"
Product Description - Used CD
"Dream A Little Dream" is a collection of lullabies, original and arranged, from all over the world.
Review
"A feast of aural impressions...this recording demonstrates a remarkable versatility and a whimsical sensibility that will charm and impress. A collection for the discriminating ear, indeed!" -- Laura Grivainis, Primarily A Cappella
"Dare To Breathe sings with a resonance that rivals world-class groups like The King's Singers and Chanticleer. What is even more amazing is their ability to sing so well and so appropriately in so many different styles. Listeners will enjoy globe-trotting with Dare To Breathe time and again." -- Don Gooding, Mainely A Cappella
About the Artist
Dare To Breathe is an eclectic a cappella group based in St. Paul which specializes in original and originally arranged pieces from all over the world. Founded in 1994 by artistic director David Moore, the group has won acclaim and affection for their innovative and dynamic programs and the bewildering range of their repertoire, which spans the globe and eight centuries.
Band members: Mark Dietrich
Linda Kachelmeier
Kathy Lee
David Moore
Jordan Sramek