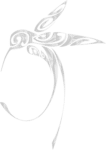 I wrote this piece just after finishing "A Sound Like This," and I was still very much absorbed with the writings of 15th-century Indian mystic/poet Kabir. This piece is based on phrases and ideas from "He Draws the Strings Tight." I was especially focused on the phrase, "Open the window to the West of you," using this image to inspire music about being open, anticipating the future and seeing what might be outside yourself. Each movement contrasts the others. The last movement is especially grand–I wanted to show the breadth and depth of the guitar as an instrument.
Commissioned and premiered by Kenneth Meyer under the auspices of the Argosy Foundation.
Type: Solo Instrumental
Voicing or Instrumentation: Solo guitar
NOTE: You must purchase a separate copy for each individual performer. When you buy a copy of Edie's music, you are purchasing a license to perform the music.
Audio Credits: Live performance by Kenneth Meyer
Year Composed: 2006
Duration: 12:30
Listen while you peruse the score
Additional information
| | |
| --- | --- |
| Choose Format | PDF Download, Printed Score |