Diverse Voices: American Music For Flute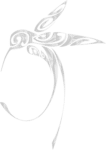 Diverse Voices: American Music For Flute
Performers: Linda Chatterton, flute / John Jensen, piano
Released: 2008 Linda Chatterton
"This Floating World"
Flutist Linda Chatterton "ushers listeners into a dreamy world buoyed by smooth melody line and radiant timbre," according to the Minneapolis Star Tribune. Ms. Chatterton is one of those rare musicians who melds technical prowess with a wondrous musical and communicative gift. A flutist with an equal flair for the dramatic, lyrical, powerful, or playful, her range of repertoire perfectly reflects the varied facets of her solo, chamber music, or concerto performances. A Yamaha Performing Artist, Ms. Chatterton has toured throughout much of the country as well as in Germany and the United Kingdom. She has performed in New York at Carnegie and Alice Tully Hall, was a featured recitalist on the prestigious Dame Myra Hess series in Chicago, and has been heard on Minnesota and National Public Radio. Ms. Chatterton has performed with numerous groups including the Minnesota Orchestra and the Dale Warland Singers, and she tours regularly as a duo performer with both harp and piano. She is also a member of Trio Callisto with harpist Min Kim and cellist Sally Gibson Dorer.
As a concerto soloist, highlights include many performances of the Lukas Foss Renaissance Concerto. The first flutist to win a McKnight Artist Fellowship for Performing Musicians, Ms. Chatterton received her second McKnight grant in the spring of 2008. She also has garnered prizes and awards from the Jerome Foundation, the Minnesota State Arts Board and the American Composers Forum. In addition to her concert schedule, Ms. Chatterton retains an active studio where she teaches a wide range of students including those who request professional coaching. She also is highly regarded for her insightful master classes, and she serves as a mentor to music students at the University of Minnesota's College of Liberal Arts. In a related realm, Ms. Chatterton often can be heard giving her motivational presentation "It Sounded Better at Home!" based on her extensive work on the psychology of optimum performance.
Ms. Chatterton received her Master of Music degree from the University of Minnesota and her Bachelor of Music degree from the Eastman School of Music as a scholarship student of Bonita Boyd. Ms. Chatterton has played a Yamaha 881H flute since 1986. She has recorded on the CBS Masterworks, Innova, and Gothic labels, and has also independently released five compact disc recordings.
Pianist John Jensen is both a classical musician and jazz pianist who has mastered many esoteric styles. Of his New York debut recital performing Charles Ives' 'Concord' Sonata, New York Times critic Raymond Ericson wrote, 'A first-rate performance of a real work.' Mr. Jensen has performed with the Minnesota Orchestra and the St. Paul Chamber Orchestra, and he is a popular collaborative pianist at concerts and music festivals across the U.S. He has appeared on St. Paul Sunday Morning and A Prairie Home Companion, and has performed with artists such as Doc Severinsen, Andy Williams, and the jazz singer, Nancy Wilson. After receiving his musical training at Occidental College and the University of Southern California, Mr. Jensen was a popular freelance musician in Los Angeles. For 15 years he was an Artist-in-Residence at Grinnell College. As pianist for the Mirecourt Trio, he toured the United States, Europe, and China. Mr. Jensen has also been the pianist for the Macalester Trio and Trio Minnesota. He often performs as a jazz pianist in various venues in the Twin Cities and serves as collaborative pianist at St. Olaf College in Northfield, MN.
The composers on 'Diverse Voices - American Music for Flute' have developed and beautifully expressed their own distinctive, unique compositional voice. Aaron Copland, arguably America's best-known classical music composer, synthesized the modern and intellectual with the popular and accessible throughout the 20th century. Lowell Liebermann's music is by turns gossamer and savage, seemingly with an insidious twitch always lurking in the background of it's beauty. Paul Schoenfield's music evokes his love of jazz and improvisation; the two pieces on this recording also give testament to his deep spiritual beliefs.
Edie Hill's voice as a modern-day impressionist ranges from delicate points of color to vivid swaths of sound and texture. And Roberto Sierra's music evokes lushness and vitality within a clean compositional and rhythmic structure.