Reviews
"Hill's masterful facility for setting words and exploiting the emotional richness of texts keeps her in demand."
William Randall Beard, Minneapolis St. Paul Magazine
"Few are creating more varied or distinctive works than Hill."
"Ms. Hill's composition was astoundingly beautiful... an impressionistic masterpiece."
-on Invocation, flute concerto
The Cape May Star and Wave
"... delicate and sprightly with a foundation of dignified solemnity... [A Birthday] drew the loudest and most enthusiastic ovation of the event..."
"Edie Hill's work reveals both exciting creativity and strong craftsmanship. She has an obvious kinship with the choral medium and a sensitivity to the potential of the human voice."
-on Poem for 2084
"The overall effect of [Hill's] music is an evocation of magic."
-on Invocation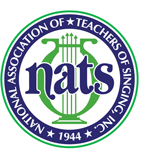 "... wonderful leaps, tempo contrasts, and sense of drama pervade [Hill's] work."
-on Between the Limbs, Music
"One of the Twin Cities' best-known young creators."
"...an exquisite bit of musical impressionism that conjured visions of snowdrifts and moonlight and tinkling icicles and howling wind across the Minnesota tundra."
-on Cold Blue Night, for solo flute
"Her three-movement piece of airborne tone painting shows how much can be done with a single line..."
-on Flights of Fancy, for solo cello
"... a joy to [perform]... with maximum capacity for expression. Delicate, but strong. A surprisingly athletic task."
-on A Little Lovely Dream, SATTB a cappella
J. David Moore, conductor
"Edie Hill, one of the Twin Cities' best known creators, has been named [the Rose Ensemble's] composer-in-residence, and the first of two works intended for the ensemble was given its world premiere... Her 'Alma Beata et Bella,' a delicate setting of words by a 15th Century Italian poet, grew softly in slow and patient scales, and at its end, bloomed harmonically into a gentle kind of ecstasy, one that many saints have surely known."
"Hill's [This Floating World, for solo flute] delicately captured wondrous scenes from nature...with serenity...clarity...intensity. Turbulent...outside the box."
"Both [Claudio Monteverdi and Edie Hill] place the text at the forefront of their musical expression...Edie Hill skillfully selects rhythms for singers to use. Her rhythmic choices are always based on the natural spoken rhythm of the words. Both composers create masterpieces by uniting music which represents the text, as well as giving the poetry the rhythmic integrity and clarity to be expressively sung."


Laura Gillett, conductor, Boulder Choral Ensemble