Have a concert event you would like listed? Let us know which Edie Hill piece you're performing and where and we will try to get it on the calendar.  Thank you!
"Vernal Equinox" New England Conservatory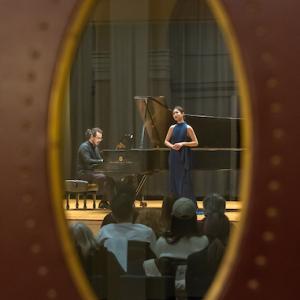 Curated by J.J. Penna, the first concert of this year's Liederabend series at New England Conservatory (Lovers and Other Monsters – Songs Celebrating the Legacy of Charles Beaudelaire) will include a performance of "Vernal Equinox" from The Giver of Stars by pianist, Tristan Leung and mezzo-soprano, Olivia Sheeshy.